LASIK Malpractice Lawsuits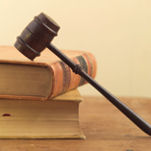 Has your surgeon been sued?...
If you're considering LASIK, you might want to find out if the surgeon has been sued for medical malpractice. Some counties have online databases of civil court cases. If the surgeon practices in a county that does not have online records, a trip to the county courthouse may be the only way to determine if there are current or past lawsuits against the surgeon. You should also check with your state medical board for disciplinary action against the surgeon. Unfortunately, even if the surgeon appears to have a clean record, there's no guarantee that you'll have a good outcome.